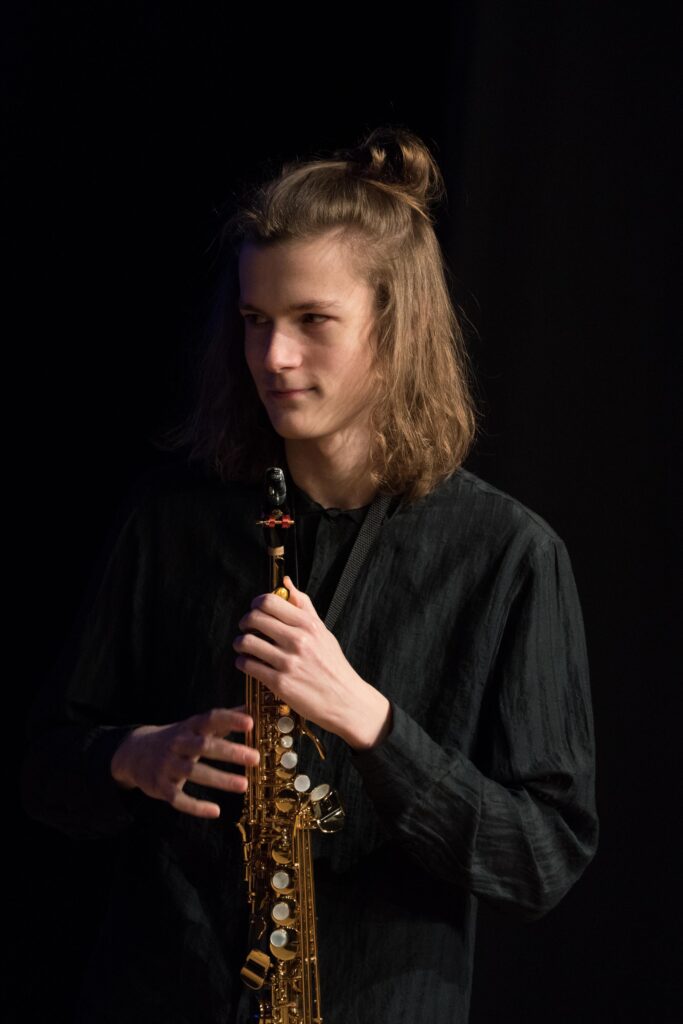 David Amadeusz Patyra was born in 2004 in Hanover.
He received his first saxophone lesson at the age of 10 by Dominik Löhrke in Hanover.
His debut performance was in January 2015, at the Belvedere Palace New Years' Concert in Warsaw for the President of the Republic of Poland.
From fall 2017 he was student in the saxophone class of Jan Schulte-Bunert at the music university of Hanover (HMTMH). 
David Amadeusz took part in masterclasses with Simon Diricq, Daniel Gauthier, Jean Denis- Michat and Pawel Gusnar. 
Since fall 2021 he is student of Vincent David's saxophone class at the Conservatoire Royal de Bruxelles. 
David performed with the Göttinger Symphonieorchester under Maestro Nicholas Milton and Maestro Johannes Schlaefli. He recorded for the radio Deutschlandfunk Kultur and NDR. 
Apart from a common saxophone repertoire, David Amadeusz has a number of pieces from the programs of violin virtuosos.