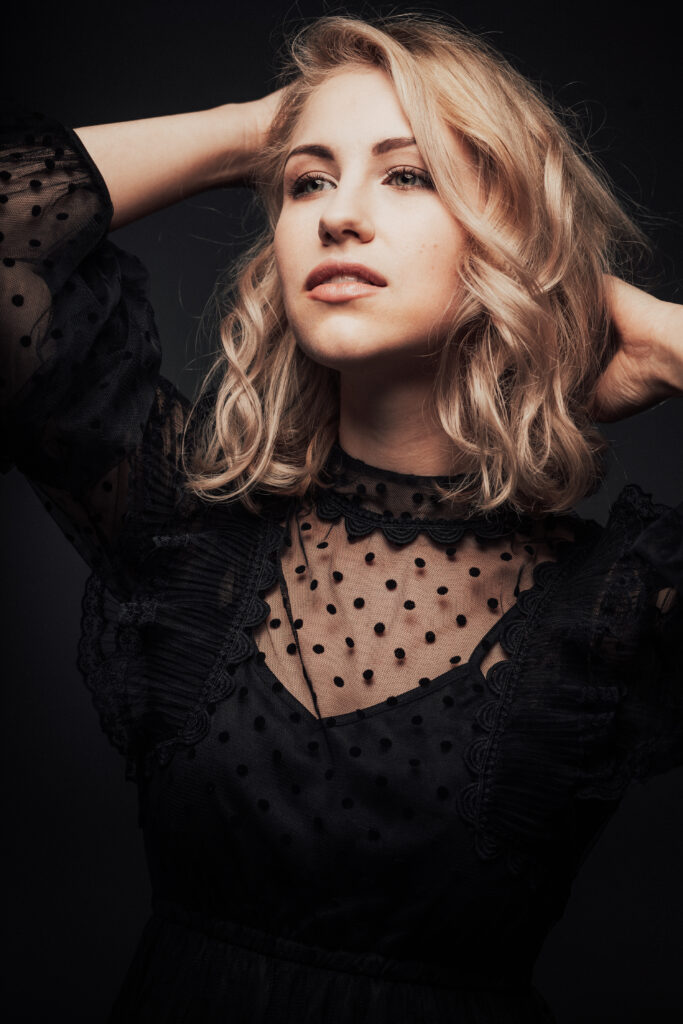 From an early age Marta has been perfecting her musical skills.
As a harpist she has graduated from the Frederic Chopin School of Music in Bytom. Marta has also graduated from the Karol Szymanowski Academy of Music in Katowice and the Fryderyk Chopin University of Music in Warsaw.
She got a Honourable Mention in International Złote Głosy Competition in Warsaw. Marta is a Finalist of XXIV Mikuláš Schneider-Trnavský International Singing Competition and II Bogdan Paprocki Vocal Competition in Bydgoszcz.
As a student Marta Huptas made her stage debut with the role of Despina in a production of Il Trespolo Tutore A Stradelli conducted by Andrea de Carlo at the Collegium Nobilium Theatre in Warsaw. It was the first world production of this opera after 1679. The performance was recorded by the DUX record company. In April 2019 she performed as Tisbe in the spectacle Scene Buffe at the Polish Royal Opera. The artist currently cooperates with the Silesian Opera House, where she made her debut in a title role of Sandrina in La Finta Giardiniera by W.A.Mozart ( February 2021).