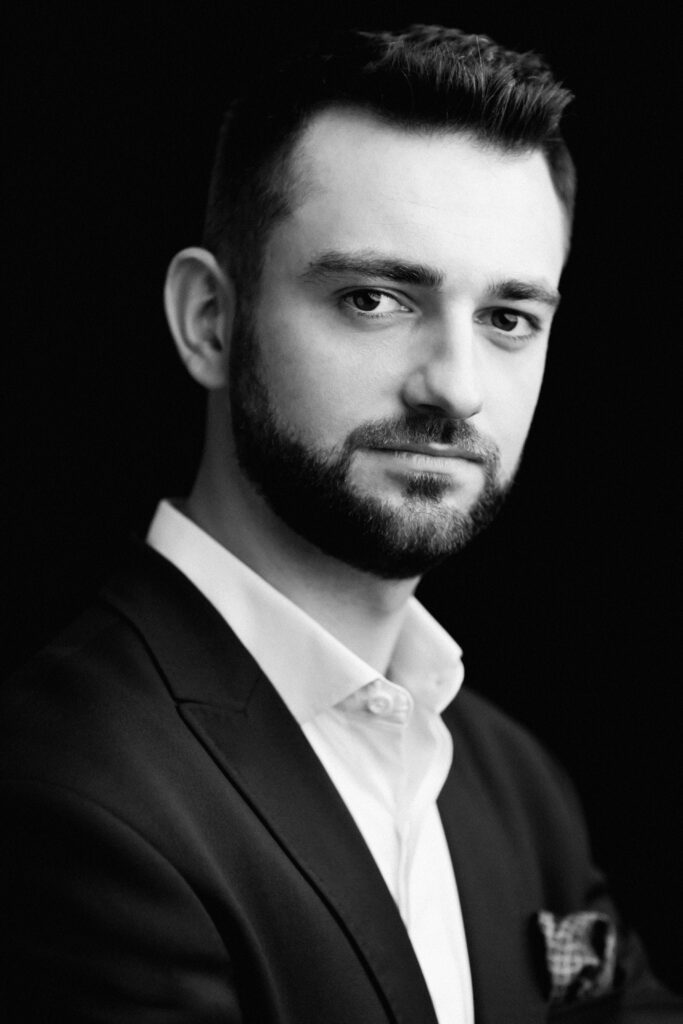 Baritone. Graduate of the Singing and Acting Department of the Fryderyk Chopin University of Music in Warsaw, where he had studied under Professor Jadwiga Rappé. He has perfected his skills in the Young Talent Development Programme – Opera Academy, offered by the Grand Theatre-National Opera in Warsaw, and at the Mascarade Opera Studio in Florence. He was also a member of a prestigious young talent programme entitled Young Singers Project, as part of the 98 th edition of the Salzburg Festival. He has performed on many prestigious stages, including the Grand Theatre-National Opera in Warsaw (Carmen, Rigoletto, The Supposed Miracle or Cracovians and Highlanders), Salzburg Festival (Salome), Warsaw Chamber Opera (The Magic Flute), Wroclaw Opera (Cosi fan tutte), Krakow Opera (Der Schauspieldirektor), Theater Freiburg (Das Wunder der Heliane), New Generation Festival in Florence (Cinderella), Lyric Opera of Chicago (concert), Teatro La Fenice in
Venice (concert), and many others.
He has made several TV and CD recordings for labels such as NAXOS, ORF, Polish Radio, and TVP. Laureate of over 20 international and national singing competitions. His recent accomplishments include the first prize and special prize at the Monika Swarowska-Walawska International Singing Competition (Krzeszowice, 2021), first prize and six special prizes at the 10 th edition of the "Bell Arte" International Singing Competition in Braine-l'Alleud (Belgium, 2018), and second prize and four special prizes at the 17 th edition of the Ada Sari International Singing Competition (Nowy Sącz, 2017).