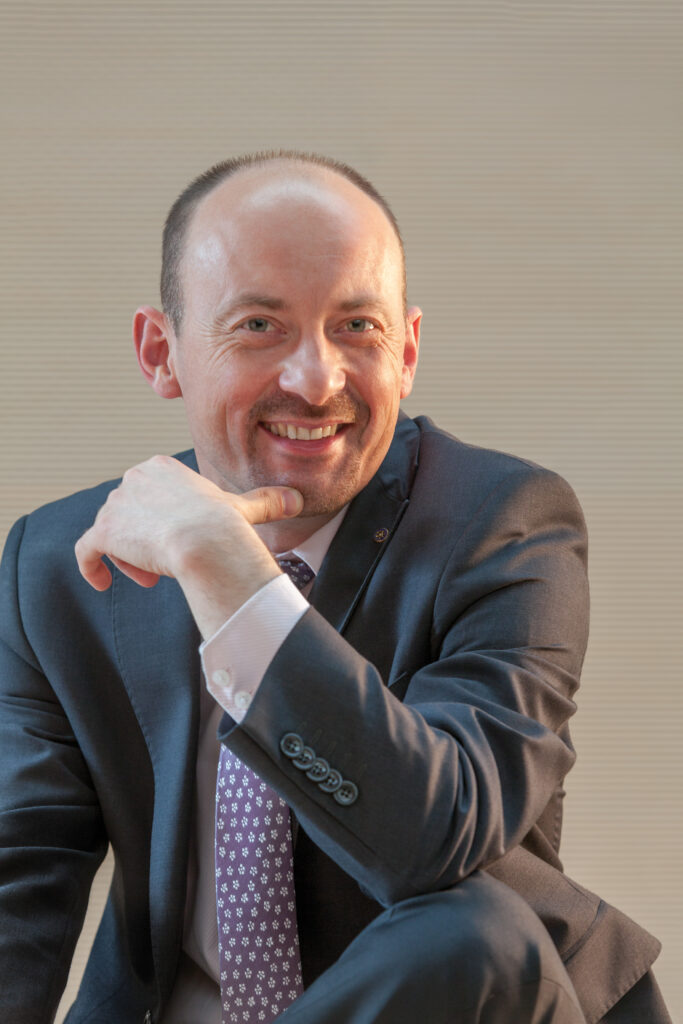 Director of Krakow Opera; executive and artistic director of the Warmia and
Mazury Philharmonic in Olsztyn (2011- 2022); deputy director of the Polish Radio Choir (2008 -2009); music director of the Torun Symphonic Orchestra (2009-2011), guest conductor of the Signature Symphony Orchestra in Tulsa USA (2008-2014). Member of the artistic board of the Polish Sinfonia Iuventus Orchestra.
He gained his long-time opera experience, i.a. at the Krakow Opera and Wildwood Festival Opera AR (USA), where he was the music director. He has prepared a number of opera premières, including several world premières e.g. K. Szymanowski's operetta Lottery for Husbands or Fiance No. 69 (2007) and The Rape of Lucretia by B. Britten which was recognized at the Bydgoszcz Opera Festival as the best performance of the year (2004). In 2019 he toured Japan with W. A. Mozart's The Marriage of Figaro, produced with the Warsaw Chamber Opera. Initiator and organiser of Copernicus Open – Festival of Science and Art in Frombork, the Arena Festival film&music festival in Ostróda and the originator of the musical, based on the legends of Warmia and Mazury Pora Jeziora, which, according to the Wirtualna Polska ranking, was ranked 6th in the golden ten of the best musicals of 2021.
He has worked with many orchestras both at home and abroad. He is involved in numerous initiatives which promote the work of Feliks Nowowiejski i.a. he made the first studio recording oratorio Quo Vadis with Aleksandra Kurzak, Artur Ruciński, and Rafał Siwek, and The Return of the
Prodigal Son, with Agnieszka Rehlis, Arnold Rutkowski, and Łukasz Konieczny.
He teaches at the Academy of Music in Krakow and in Bydgoszcz. From 2020, head of the Department of Conducting at the Bydgoszcz University. In 2021, he received the title of professor.
In Spain, he conducts workshops for conductors. He is a member of Polish and international music competition committees.
Participant and panelist of Polish and foreign conferences in the field of culture and a modern model of the orchestra. Winner of many awards, including Statuette of St. Jacob (2012), Gloria Artis Medal for Merit to Culture (2014), Pegaz Statuette (2015), Silver and Gold Cross of Merit (2016, 2021)